Du bist hier:
Home
>
Presse-Ecke
>
The Israeli Air Force Part Two: 1967 to 2001
The Israeli Air Force Part Two: 1967 to 2001
Camouflage and Markings No 4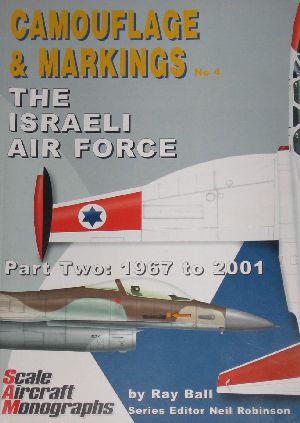 Zusammenfassung:
Autor:
Ray Ball
Verlag:
Guideline Publications
ISBN:
0-9539040-2-4
Erscheinungsjahr:
2001
Sprache:
Englisch
Inhalt:

92 Seiten
Farb- und S/W Bilder
Farbprofile

Preis:
ca 27 Euro
Besprechung: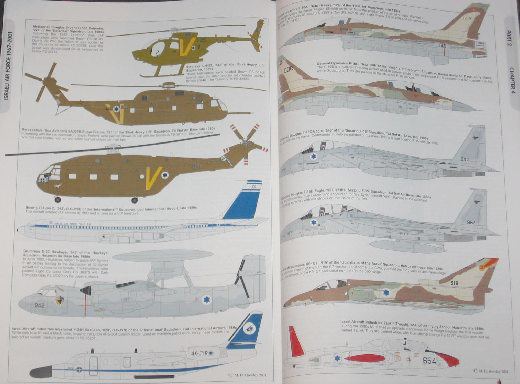 Kapitel 1 The War of Attrition and the aftermath - 18 Seiten
Kapitel 2 The Yom Kippur War - prelude to war - 18 Seiten
Kapitel 3 Lessons and a peace - 20 Seiten
Kapitel 4 Lebanon and long range - 16 Seiten
Kapitel 5 The 1990 and beyond - 16 Seiten
Kapitel 6 IAF Colours and Markings 1967 - 2001 - 3 Seiten>/li>
Auf den vorliegenden 92 Seiten wird die Geschichte der israelischen Luftwaffe in den Jahren 1967 bis 2001 in Wort und Bild dargestellt. Einen großen Raum nehmen die Farbprofile der verschiedenen Maschinen ein, wobei allerdings nur wenige Muster als 4 Seitenansichten abgedruckt sind, die meisten Profile zeigen die Maschinen von der linken Seite. Ergänzt werden dieses Profile durch Angaben zum Einsatzzeitraum, Farben nach Federal Standard und Besonderheiten bei den Markierungen.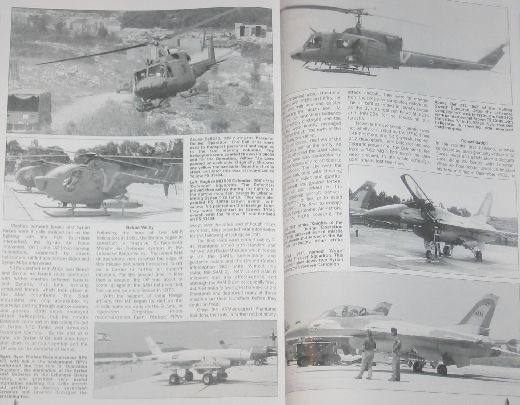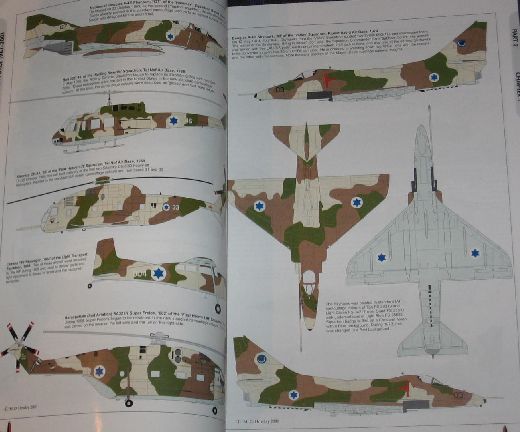 Fazit:
Ein interessantes Buch zur Geschichte und den Tarnschemen der israelischen Luftwaffe.
Weitere Infos:
Anmerkungen: Hier kann ein Blick auf den ersten Band geworfen werden.
Diese Besprechung stammt von Thorsten Wieking - 14. Februar 2006